Hours after news broke about Kapil Sharma's Twitter rant where he threatened a journalist for publishing "negative stories" about him, the comedian filed a police complaint against his ex-manager Preeti Simoes, Neeti Simoes and the journalist. Sharma also tweeted a screenshot of the complaint, where he claims that the three have been working hand-in-glove to tarnish his reputation.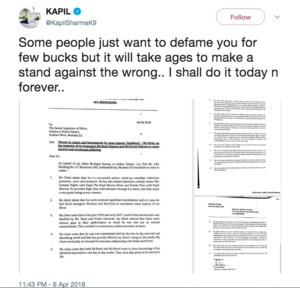 Reacting to the police complaint, Preeti said, "I am sure it's not Kapil who is doing it. People around him have definitely manipulated him. He hasn't even tweeted those posts. Someone else has his phone I am sure. It all feels so childish and stupid. Does he even know what is he talking about? He talks about giving out personal information. Ask him what is he referring to? I don't even know the journalist well who he claims was paid by me. He says he is depressed, but I want to ask why? And why aren't his friends and girlfriend Ginni Chatrath, who he ceremoniously introduced to the world, with him when he is depressed? When we were in a relationship, both personally and professionally, he was doing well. The downfall only came after we separated." She has also shared her concern over Sharma's mental health and thinks "he is suicidal."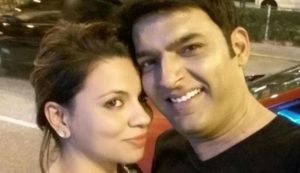 Preeti further opened up praising the comedian's talent and the fact that she's open to reconciling with him professionally. She added, "…his ego would not allow him to join hands with us, but me, Neeti and the entire team has always been open to the idea of getting back together to once again reign over television."
While the collaboration between Sharma and Preeti may be on hold for a while, the later is all set to launch another one-of-a-kind comedy today, Dhan Dhana Dhan. The web show starring Sunil Grover and Shilpa Shinde will stream on Jio TV app.
News Source: Indianexpress.com, Hindustan Times