Actors are under tremendous pressure to maintain a certain image in public and grab the audience's attention at every opportunity they get. Today, an actor's success is measured by the number of followers on social media, red carpet appearances, and even their elite sense of fashion at airports and the gym.
But in the midst of all the glam and gloss, the art of acting has taken a backseat. Looking top-notch has somehow become more important than perfecting the craft and honing the right skills to create magic on camera.
Several actors step into Bollywood with dreams of becoming famous, but only a few manage to really steal the spotlight. Ishaan Katter is on his way to doing just that – and possibly for all the right reasons.
Katter started his journey quite early when he shared screen space Shahid Kapoor in Vaah! Life Ho To Aisi!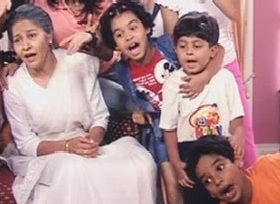 Now, its no news that Shahid Kapoor is Katter's half-brother, which probably made the latter's access to Bollywood much easier.
But that alone hasn't necessarily given him a golden ticket to the industry.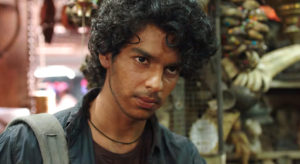 Katter appears to have closely observed his brother's journey and is passionate about films, which earned him a launch with Iranian director Majid Majidi as a lead in Beyond the Clouds, which releases today.
He brings a certain innocence and vulnerability as a newbie in B-town, which is endearing and certainly a refreshing change.
We saw a lot of Khatter's raw personality during the promotions of the film where he, on several occasions, expressed his love for cinema and his admiration for Majidi.
Talking about his experience as a debutant Katter said his primary take-away from working with the award-winning director was having faith, "[Majidi] said I know you want to be a good actor and a good artist, but don't forget first and foremost we're all human beings and what we do or say to each other counts the most… so strive towards being a good person and everything you want will come from that."
The actor shows potential to be a great actor and has already won an award for best actor at the 5th International Bosphorous Film Festival for Beyond the Clouds.
He will soon make an official entry to mainstream Bollywood with Dhadak, directed by Shashank Khaitan and produced by Dharma Production along with Zee Studios. The much-awaiting film has been in the news for launching of two new faces, but we hope their craft remains the highlight in the grand scheme of things.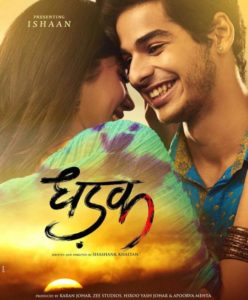 Taking a cue from his star brother whose been in the business for over a decade, Katter recently shared his wisdom on staying grounded, "If you want to be an extraordinary actor, you've got to be an ordinary person."
We hope he lives by this mantra and proves his mettle. Can't wait to see how his career progresses.