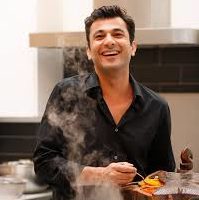 A Michelin star chef, a restaurateur, humanitarian, a cookbook as well as fiction writer, and now a filmmaker – Vikas Khanna is a man of many talents.
Khanna has written a fiction "The Last Color," based on the age-old tradition of banning widows to play the festival of Holi in Vrindavan. The book will be published on 18th May 2018, but what's even more amazing is that it's been adapted to a film directed by the man himself starring Neena Gupta.
The National Award winning actress made the announcement of the project on her Instagram account, describing it as "one of the most fulfilling experiences as an actor, a movie where I didn't have to slip into the role, the minute I put on my whites…. I became Noor."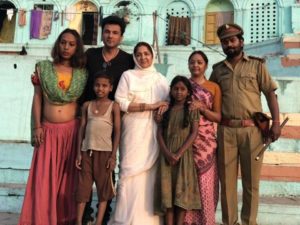 The Last Color is about a friendship between a young tightrope walker and a widow named Noor in Vrindavan, who yearns to play the festival of colors, but is forbidden by tradition.
Calling the project his "most organic work," Khanna discussed why he was compelled to share this story saying, "Imagine being denied the right to touch color. My life is all about color in the form of spices and vegetables; the thought that if someone took that privilege away from me, drove me crazy."
The first look of the film was unveiled at the Cannes Film Festival 2018. Khanna shared the powerful teaser on his Instagram account as well.
You can watch it here: