I may be a little late to the party, but I don't think I'm the only one. I stumbled upon a song recently while switching radio stations and found gold. Or at least that's how it felt like in that moment.
It was a beautiful melody of electronic beats, the chorus was catchy, and the voice was oddly soothing. I was instantly hooked.
Something about it made me want to play it on loop and also learn more about the artist/s who made it. So I did what anyone would do – I Googled!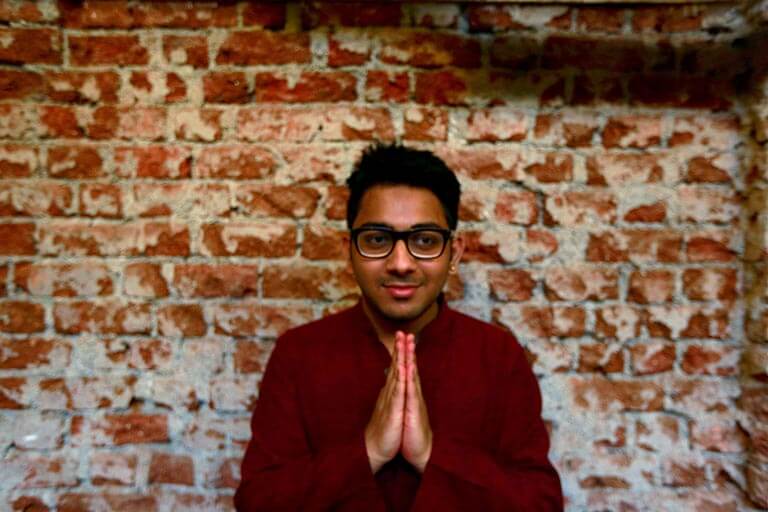 The song is titled Udd Gaye, composed by Ritviz Srivastava, a Pune-based DJ, singer, and music producer. But what's more interesting is that he was one of the finalists for Bacardi House Party Sessions 2017 – a talent hunt by Bacardi organized in collaboration with All India Bakchod (AIB) and Nucleya.
Now, I generally keep up with pop culture. And I follow AIB enough to know that they're hosting a hunt, but guess I somehow missed this "house party."
The song has over 11 million views on Youtube since November '17. The video starts with an middle-age man walking out on a stage, wearing bright red trousers paired with a funky jacket, shades and a dollar bling around his neck. And what follows next is pure magic.
PS. Just when you feel like there should be a women version to this video, you're pleasantly surprised why there's no need for one!
Watch and hear Udd Gaye by RITVIZ here:
Did you like this track as much as I did?
What do you think it's about?
Do share your views in the comments.
Featured image source: Youtube [RITVIZ]