Tara Sutaria, debuting in Student of the Year 2 (SOTY2), has already bagged her second Bollywood project. After SOTY2, the actress will be seen in the Hindi remake of the Telegu film Arjun Reddy, co-starring actor Shahid Kapoor.
Arjun Reddy was one of the biggest hits of 2017, earning up to INR 500 million globally. The film is about the heartbreak of a short-tempered surgeon who turns to self-destructive habits after his girlfriend marries another man.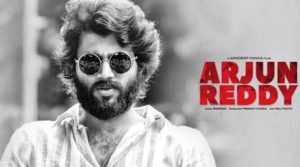 According to reports, Kapoor insisted on casting a fresh face for the female lead, for which Sara Ali Khan and Janhvi Kapoor were also being considered. "Soon Tara joined the running as Shahid was very clear that he wants a relatively new actress in the film. He was looking for someone who looks promising, but is yet to establish herself in the industry and he couldn't find a better choice than Tara to fit into the role," a source revealed.
Sutaria began her career as a VJ with Disney India and also featured in two Indian sitcoms before signing her first Bollywood film. Directed by Punit Malhotra and produced by Dharma Productions, her debut in SOTY2 will co-star actor Tiger Shroff along with another debutant, Ananya Pandey.
News Source: BollywoodLife.com