Kalank is set for release soon and is basically checking off all promotional touch-points to stay top-of-mind for the audience.
From appearances on reality shows to short segments with digital content creators, regular social media updates from the cast, and countless press events – the team is going all out!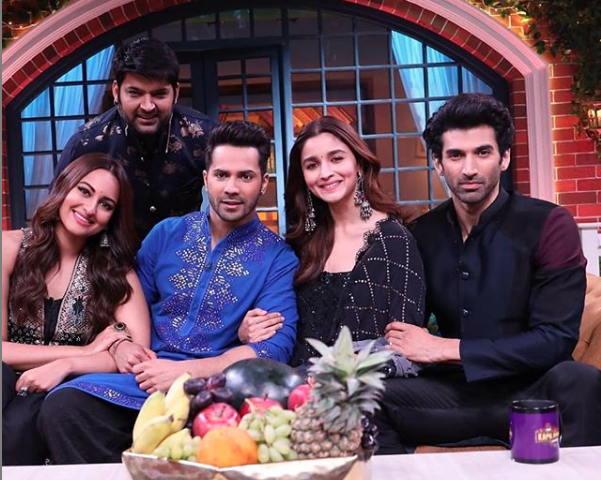 First glimpses of the multi-starrer were revealed in early March '19, with posters introducing key characters in the film – Bahaar Begum (Madhuri Dixit), Satya Chaudhry (Sonakshi Sinha), Roop (Alia Bhatt), Zafar (Varun Dhawan), Dev Chaudhry (Aditya Roy Kapur), and Balraj Chaudhry (Sanjay Dutt).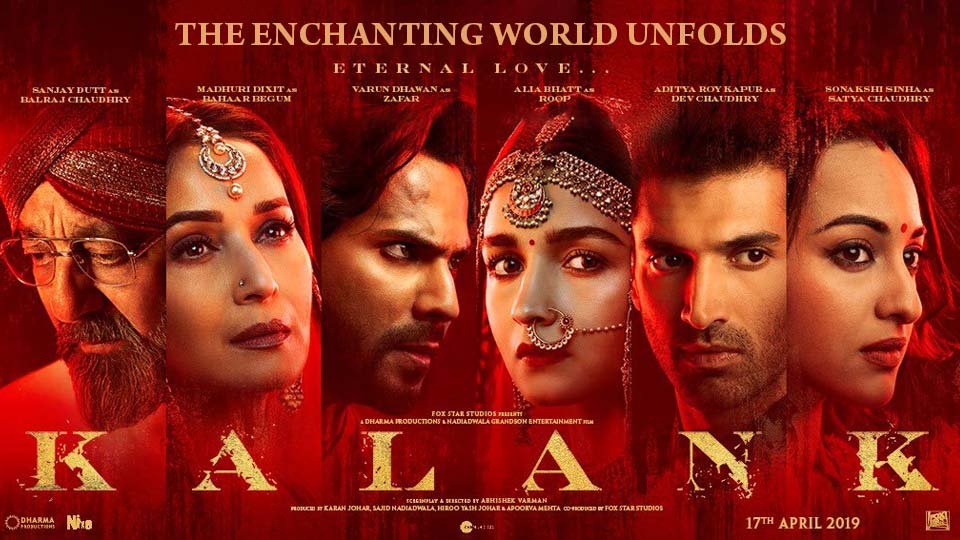 Then, as typical film promotional practices go, we saw a teaser followed by the longer teaser, a.k.a the trailer. However, something was a miss!
In true Dharma Productions style, the trailer revealed each character in its glory, setting the tone of the film… as well as our expectations.
Each character gets few seconds of screen-time with power-punched dialogues that define their role and relationships. Then comes the lavishly designed sets and visuals, narrative music with choreographed sequences and drama… and that's where I had to stop and think – "Is it me or everything in Kalank seems like a misfit?"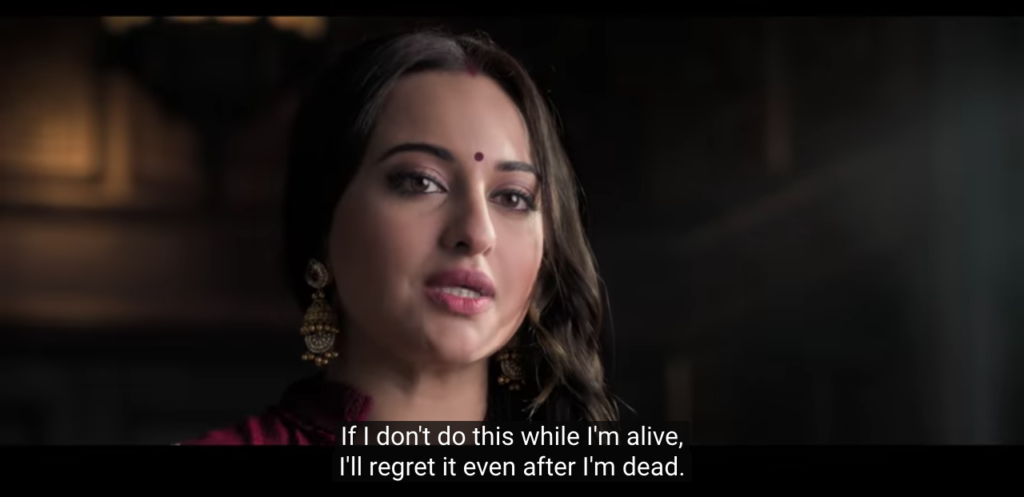 The film has a stellar cast; there's no debate about what they bring (or can bring) to the table. But all of them seem to be forcing themselves to fit into a
world, apparently set in 1940s pre-independent India.
It's one thing to take creative liberties, but another to simply go over-the-top
with high production budgets to make a film "look" the part, and
neglect how it would "feel."
Kalank seems to go out of it's way to portray an exquisite world with clear blue skies, intricate chandeliers in large rooms, perfectly fitted and embellished outfits and accessories, but there's no heart. 
Even the song First Class doesn't really fit with the mood of the film; does it even fit with the era of 1940s?
Though it's certainly unfair to judge a film based on a two-minute trailer, Kalank does feels like a high-school Shakespearean play, which relies on set
design/changes and complicated dialogues for the audience to decipher the plot.
You can predict the story, you can predict the end (hint: train scene at
1.15 sec?).
In a new-age Bollywood, do we really need such stellar artists to collaborate on mediocre subjects? Is it okay for filmmakers to present the same, done-to-death stories for an intelligent audience, just painted on a larger and more extravagant canvas? Doesn't seem like a good idea…
Let's wait till April 17th, 2019 to make a final judgement.
Watch the trailer here: